Hayden is an absolute ham with the camera. As soon as he sees it, he is all smiles! One morning, we were reading a new ABC's book in his room, and then Abby joined us for some playtime ... well, wrestling is more like it!
Like David said, Grandma and Grandpa Kerby, Uncles Kurt and Pete, and Aunt Lara and Cousin Liz came to visit last weekend! Mom and Dad brought their car to show us ... it's sooooooooo cool, and I got to drive it (how scary is that!?)! Lara and Liz brought Hayden some birthday presents ... and one of them was his very own set of golf clubs, so daddy's wish came true! He hasn't got his swing perfected just yet, but I'm sure it won't be long!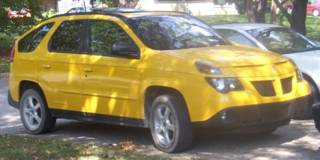 Tuesday evening we had our launch team meeting ... and how exciting it was! We're planning one of our first attraction events. We're participating in a tail-gate this Friday at Wamego High School's varsity football game and were finalizing plans. It is so thrilling to be getting out into the local communitites and sharing our love, our excitement, and our church with them! We are looking forward to sharing God's light on Friday! Please be in prayer for those that God will be putting in our path that evening!
David had physical therapy yesterday morning and is progressing well. He'll have it again tomorrow, then twice next week. We're hoping that he will be able to walk without crutches soon ... crutches are definitely not the best, or most the comfortable accessory! I'm so proud of him ... he's really working hard at home to exercise his leg and the physical therapist is impressed with his progress! Thank you for your prayers!
I'm going into the dentist today to do impressions of my teeth for whatever they're going to make for my jaw. Like David said, I was in a world of pain on Monday, but thanks to Ibuprofen and some sleep, it's feeling better. After the impressions are made, I will get the mouthpiece, and the process of fixing and then healing will begin ... bring it on! (I CAN'T WAIT)! But no, we're not falling apart ... we are actually being strengthened and renewed amidst all the chaos and visits to doctors and medical bills ... God is continually granting us a comfort and peace that all with work out to His glory ... that we needn't worry because He is capable and He is in control!
We're keeping busy with school and work ... Hayden has reaquainted himself with Ms. Gwen ...his babysitter (a.k.a. Our gift from God!)after a long summer apart , and has met a lot of new little buddies during his time there each week, and Abby is getting better at letting us know when she needs to go! She had a run in with a bunny rabbit the other night in our backyard, and probably won't be going out there for awhile. :)
This was our verse of the day on our Billy Graham calendar and I thought it fitting for not only daily life, but especially for our activities this Friday ... as we pray this for ourselves it is our prayer for you as well ... that God gives us all a heart of compassion, of joyful love and of a giver's spirit. That we give without taking and love with no end. What a more beautiful gift could you give to others but God's love and light shining through you?
The wisdom that comes from heaven is first of all pure; then peace-loving, considerate, submissive, full of mercy and good fruit, impartial and sincere.
James 3:17
"Fill me with your mercy and love, Lord. In an angry world, let me be used to bring peace where there is strife." Billy Graham
Have a Blessed Week!
KK
COUNTDOWN TO THE APPRENTICE: 0 DAYS (IT STARTS TONIGHT!) YIPEE!